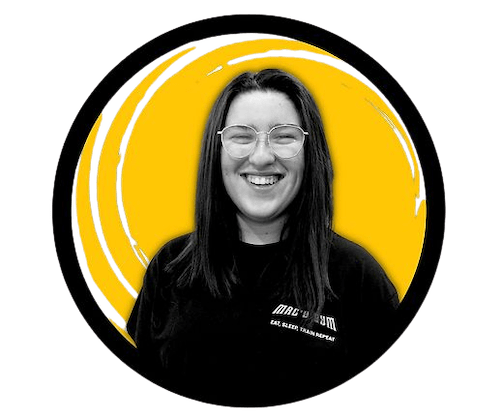 Nicole MacMillan
Nicole MacMillan started her martial arts journey at a young age at Emmons' TaeKwonDo Academy in Kissimmee, FL, under the instruction of Master John Emmons. Starting out, Coach Mac was one of many influential instructors who helped train her towards her goal of becoming a black belt. Nicole is now a 2nd Senior Black Belt in Traditional (ITF) TaeKwonDo and is a Grand National and South East Regional Champion.
Since moving to Chicago, Nicole has rejoined Coach Mac to pass on her martial arts training to the next generation of fighters, alongside the very instructor who trained her. Nicole is a Level 3 instructor with TaeKwonDo America and can be found teaching our Adult TaeKwonDo classes. She is also working towards her 3rd Dan Black Belt and has expanded her training into kickboxing, Muay Thai, and Brazilian Jiu Jitsu. Nicole has a genuine love for all things martial arts, and that shines through in everything she teaches. She believes that there is something to learn from every discipline.
Nicole now consistently aids Coach Mac in corning our fighters and helping anyone who is preparing for a tournament. When not at the gym, Nicole is a civil litigation attorney in downtown Chicago.