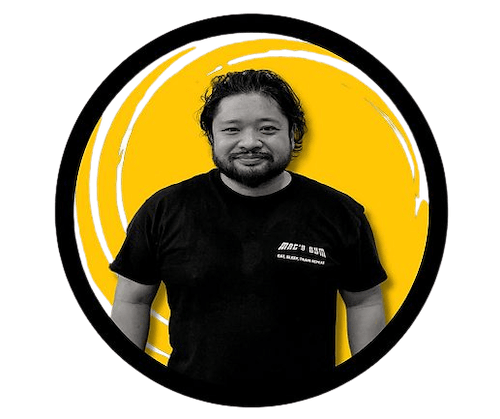 LJ "Coach Jilla" Tabano
Coach Jilla is a certified Mixed Martial Arts Conditioning Specialist through the National Academy of Sports Medicine (NASM) and is the Strength and Conditioning Coach at Mac's Gym. He was drawn to Mac's Gym because of Coach Mac's approach to blending several striking arts including Muay Thai, Dutch kickboxing, boxing, and Tae Kwon Do into a unique hybrid style. Coach Jilla also subscribes to this Bruce Lee-inspired approach. He believes Marc "Crafty Dog" Denny summarized it best by saying it was, "smuggling concepts across the frontiers of style." ?
This means you'll find a variety of methods incorporated in his classes such as functional training, unconventional fitness, and even splashes of yoga. His motivation for coaching goes beyond martial arts and competition. ?
A longtime fan of mixed martial arts/combat sports, Coach Jilla helped launch ChicagosMMA.com and produced a short-run TV show about the Chicagoland MMA scene for CLTV called "Combatwire."