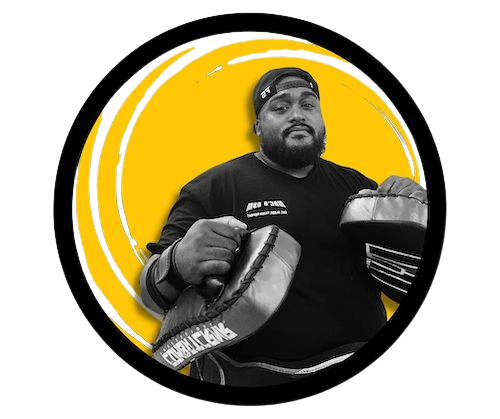 Chris "Coach Mac" McKenzie
With over 20 years of experience, Chris "Coach Mac" McKenzie started his martial arts training at the age of 6 in Kissimmee, FL, under Master John Emmons. He has since achieved the rank of 5th Dan in Traditional (ITF) TaeKwonDo and level 4 instructor through TaeKwonDo America. Coach Mac is a 4x Grand National Champion and a 5x South East Regional Champion. He has been nationally ranked as one of the top ten Black Belts in TaeKwonDo America. ?
After moving to Chicago in 2010, Coach Mac began his kickboxing training under the guidance of Anthony Marquez, Said Hatim, Oscar Bravo, and Raul Diaz. Under each instructor, Coach Mac trained in multiple styles of kickboxing, including Muay Thai, Dutch Kickboxing, and Sanda. Coach Mac is also a seasoned Heavyweight Kickboxer and cornerman in the Chicagoland area, having trained with, cornered and coached multiple amateur fighters—among which, three were champions. ?
Because of his wealth of experience, Coach Mac takes a very technical approach to his teaching. Often, Coach Mac's classes explore the theory behind certain techniques, not just the techniques themselves. This creates a more well-rounded curriculum and allows our members to understand the techniques they are using on a deeper level.
Coach Mac also has several years in the medical profession, including achieving his Bachelors of Science Degree In Nursing from Chamberlain College. He is currently first aid and CPR certified.?